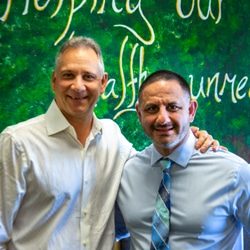 Chiropractors
Dr. John Ulrich D.C. and Dr. Matteo Panebianco D.C.
Unlike conventional medicine, which focuses on attempting to treat disease once it occurs, California Sports and Family Chiropractic emphasizes improving your health in an effort to reduce the risk of pain and illness in the first place. Most people would rather be healthy and avoid illness, if they could. 
This is one of the main reasons for the big surge in the popularity of our wellness center. California Sports and Family Chiropractic will take you back to a place that is cozy and familiar, with doctors that combine old fashioned care and concern with modern treatment techniques and a genuine desire to find the underlying cause of your problems. Rather than treating the symptoms and effects of your problem our doctors get to the root cause.
People are recognizing the benefit of seeking an alternative to traditional medicine; one that will help them achieve and maintain optimal health. Please take the time to meet the doctors and team dedicated to helping you achieve your pain relief and wellness objectives. As a patient at California Sports and Family Chiropractic we will personally tailor a care plan specifically targeted to your needs using the least invasive yet highly-effective techniques and services.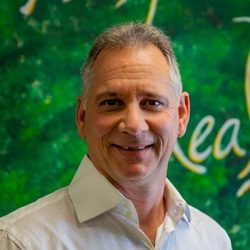 About Dr. John Ulrich D.C.
Dr. John has been a licensed Chiropractor serving his community of San Carlos, California since 1990. He not only has freed people of their low back pain, headaches, Carpal Tunnel Syndrome and much more, but he strives to increase his community's Health and overall Wellness, helping his community members live Happier, Healthier lives. As a Chiropractor with experience, our professionals are committed to promoting Health and Wellness among our Patients.
Dr. Ulrich uses a "whole person approach' when taking care of his patients. By investing in the latest and newest state of the art Certified Space Technology; The Insight Subluxation Station, used to evaluate Olympic Athletes and our NASA Astronauts' Nervous System Function, in combination with this technology, he provides the very best hands-on-technique, state of the art physiotherapy procedures, and provides the newest and best natural vitamins and mineral supplements on the market today. Dr. Ulrich is able to help you to accelerate and/or maintain your journey to Great Health!
Education:
Undergraduate work at Lower Colombia College, Washington State 1986 A.S Science & Biology
Palmer College of Chiropractic West 1990 Doctor of Chiropractic
Parker Chiropractic Resource Foundation Graduate 1991-2009
Certified in Brain Traumatology and Whiplash from Spine Research Institute San Diego, Ca 2007
Certified in Cold Laser Technology 2007
Licensure:
Doctorate of Chiropractic California 1990
Memberships & Associations
American Chiropractic Association
California Chiropractic Association
Palmer West Internship Program
Guest Speaker on Health and related topics
Member of San Carlos, Ca Chamber of Commerce
2003 Congressional Business Leadership Award Winner
Member of Peninsula Covenant Church Redwood City, CA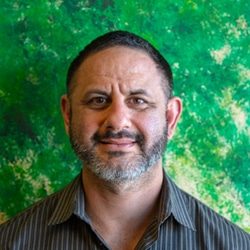 About Dr. Matteo Panebianco D.C.
Dr. Matteo Panebianco, DC completed his undergraduate studies at the University of California-Davis and received his Doctor of Chiropractic degree from Life Chiropractic College West where he graduated Summa Cum Laude and valedictorian of his class. He is also a graduate of the Spine Research Institute of San Diego, having attained advanced certification in Whiplash and Brain Injury Traumatology.
He excels in the treatment and management of injuries due to motor vehicle accident trauma as well as a wide array of other neuromusculoskeletal disorders. Dr. Matteo also specializes in Non-surgical Spinal Decompression Therapy for the treatment of degenerative, bulging, and herniated discs. He is a nationally certified spinal decompression doctor through Parker University and also holds certification in the Kennedy Decompression Technique. His experience in dealing with his own herniated discs gives him a unique dual perspective; one from the role of the practitioner treating and managing these cases and the other from the patient having to deal with these painful and debilitating conditions.
For this reason he is very passionate and committed to helping those with these conditions regain their health and function and achieve a better quality of life. In his spare time Dr. Matteo lives a very active lifestyle, trains in mixed martial arts and jiu-jitsu, enjoys the outdoors and competes in tournament bass fishing.
DR. JOHN ULRICH
OFFICE HOURS
---
Monday
8:00am - 11:00am
3:00pm - 6:00pm
---
Tuesday
10:00am - 1:00pm
---
Wednesday
8:00am - 11:00am
3:00pm - 6:00pm
---
Thursday
10:00am - 1:00pm
3:00pm - 6:00pm

---
Friday
8:00am - 12:30pm

---
DR. MATTEO PANEBIANCO
OFFICE HOURS
---
Monday
8:30am - 12:30pm
3:00pm - 6:00pm
---
Tuesday
3:00pm - 6:00pm
---
Wednesday
8:30am - 12:30pm
3:00pm - 6:00pm
---
Thursday
3:00pm - 6:00pm
---
Friday
8:30am - 12:30pm