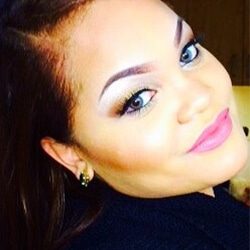 Tiffany Johnson
I've worked in the medical and health field for over 4 years now and decided to try something different; a work place where I am able to execute all my knowledge that I've retained from my previous work experience and an environment that promotes natural healing. I never knew how important it was for our bodies to get regular adjustments and how much the condition of our spines affect our bodies in many different ways.
For example if something is out of alignment it might be the reason why a patient might be having really bad allergies!
I'm a strong believer and advocate in the body being able to heal its self and living a healthy life style without relying on medication. Working here I am able to see the true testimonies from our patients and myself!
On a more personal note, I have lived in the Bay Area just about all my life. I currently live in Redwood Shores and attended City College of San Francisco for about 2 years. My adulthood has been a journey so far and I'm very excited to begin this new chapter in my life; to help promote natural healing to my community of all ages!
DR. JOHN ULRICH
OFFICE HOURS
---
Monday
8:00am - 11:00am
3:00pm - 6:00pm
---
Tuesday
10:00am - 1:00pm
---
Wednesday
8:00am - 11:00am
3:00pm - 6:00pm
---
Thursday
10:00am - 1:00pm
3:00pm - 6:00pm

---
Friday
8:00am - 12:30pm

---
DR. MATTEO PANEBIANCO
OFFICE HOURS
---
Monday
8:30am - 12:30pm
3:00pm - 6:00pm
---
Tuesday
3:00pm - 6:00pm
---
Wednesday
8:30am - 12:30pm
3:00pm - 6:00pm
---
Thursday
3:00pm - 6:00pm
---
Friday
8:30am - 12:30pm