Certified Massage Therapist
Desiree Ngo
Desiree has been with us for over 6 years now as our Massage Therapist in our office, although she has many more years of experience. She is a highly skilled professional, utilizing many techniques to make sure your experience is soothing, relaxing and healing. She does everything from pre-natal massage to sports therapy massages and deep tissue.
She is available Monday - Friday from 10-6 and is flexible enough to accommodate certain schedules on weekends or after hours on weekdays.
I have been working for California Sports & Family Chiropractic for the past 15 years and have witnessed so many transformations in our patients' health that I've lost count. I've had the amazing opportunity to work in several aspects of the office, from assisting with exams, to dealing with insurance and visiting with the patients in the waiting and exam room.
I love seeing patients from a few days old to 98 years young come through our office doors and experience the miracle that is Chiropractic. Chiropractic has saved my life- and 10 years ago, I never imagined I would be living the life I am now. I suffer from chronic migraines which started when I was 6 years old. I was on a regimen of pain killers and by the time I was in my mid 20's the side effects of the pain killers required more medication. When I started work in the office I was on at least 4 different prescription medications and in ill health. It took a while, but I have reduced my medications to one I use on an emergency basis and my migraines have decreased from 2-3 per week to 1-2 PER YEAR.
Having experienced such a wide spectrum of health, I truly understand the importance of keeping your spine free of subluxations so the body can function at its optimal level. My 6 year old son, born 3 ½ weeks premature, has been getting regular chiropractic adjustments since he was a few weeks old.
I enjoy seeing our young patients grow into healthy adults and our older patients who are close to 100 years old still walk into the office. I could not ask for a better work environment where I am able to assist people to get back to a healthier state of being and watch them flourish.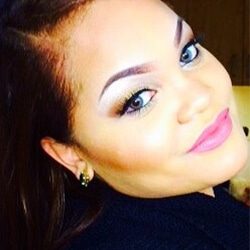 Tiffany Johnson
I've worked in the medical and health field for over 4 years now and decided to try something different; a work place where I am able to execute all my knowledge that I've retained from my previous work experience and an environment that promotes natural healing. I never knew how important it was for our bodies to get regular adjustments and how much the condition of our spines affect our bodies in many different ways.
For example if something is out of alignment it might be the reason why a patient might be having really bad allergies!
I'm a strong believer and advocate in the body being able to heal its self and living a healthy life style without relying on medication. Working here I am able to see the true testimonies from our patients and myself!
On a more personal note, I have lived in the Bay Area just about all my life. I currently live in Redwood Shores and attended City College of San Francisco for about 2 years. My adulthood has been a journey so far and I'm very excited to begin this new chapter in my life; to help promote natural healing to my community of all ages!
DR. JOHN ULRICH
OFFICE HOURS
---
Monday
8:00am - 11:00am
3:00pm - 6:00pm
---
Tuesday
10:00am - 1:00pm
---
Wednesday
8:00am - 11:00am
3:00pm - 6:00pm
---
Thursday
10:00am - 1:00pm
3:00pm - 6:00pm

---
Friday
8:00am - 12:30pm

---
DR. MATTEO PANEBIANCO
OFFICE HOURS
---
Monday
8:30am - 12:30pm
3:00pm - 6:00pm
---
Tuesday
3:00pm - 6:00pm
---
Wednesday
8:30am - 12:30pm
3:00pm - 6:00pm
---
Thursday
3:00pm - 6:00pm
---
Friday
8:30am - 12:30pm